Get fitter, faster and stronger on the rugby field!
Welcome to Rugby Fitness Training. I am Ben Wilson, I am a conditioning coach and the author the book "Rugby Fitness Training:A Twelve Month Conditioning Programme"
This website will help you improve your fitness on the rugby field as a player or improve that of your team if you are a rugby coach. The methods I use are drawn from a variety of different areas. I send out regular articles and videos to help you improve your rugby.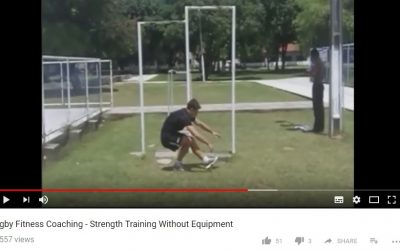 I am up here in Wales and have been using a local gym for my workouts. I love gyms, always have and always will. However, many people do not have the desire, time or access to get to the gym. The great news is that you do not need them to be a monster on the rugby...
read more